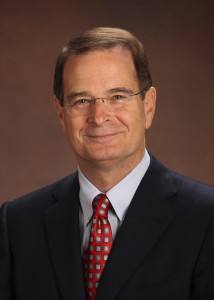 Dr. Horner has been preparing economic analysis for over 30 years in over 2,500 cases. 
Curriculum Vitae of Stephen Horner, PhD
Download vCard
EDUCATION
Ph.D., Economics, The University of Michigan, Ann Arbor, Michigan, 1977
M.P.P., Public Policy Studies, The University of Michigan, Ann Arbor, Michigan, 1973
B.Sc., Economics, California Institute of Technology, Pasadena, California, 1970
Graduated, W.B. Ray High School, Corpus Christi, Texas, 1966
Ph.D. Major Field: Industrial Organization, which is the study of industrial market structure and economic
performance. This field includes economics aspects of antitrust, unfair trade practices, public regulation of private
business, technological change, and the economics of information.
CONSULTING
2005-2006 Port of Corpus Christi Authority (with Emerson Technical Analysis)
1985-Present General Economic, Business and Statistical Consulting, Various Defense and Plaintiff's Attorneys; Personal Injury and Commercial Damage Economic Evaluation (over 2,500 cases)
1987 Corpus Christi Warehouse and Storage, Corpus Christi, Texas; Lease Negotiation Support
1985 Susser Petroleum Corporation, Apache Fuels, Corpus Christi, Texas
1978 Urban Systems, Inc., Cambridge, Massachusetts
1976 City of Ann Arbor Cablecasting Commission, Ann Arbor, Michigan
EMPLOYMENT
1999 Adjunct Professor of Economics, Texas A&M University, Corpus Christi, Texas
1979-1989 Executive Vice President, Oil Field Equipment Co., Corpus Christi, Texas
1977-1979 Assistant Professor of Economics, Wellesley College, Wellesley, MA
1976-1977 Lecturer in Economics, Wellesley College, Wellesley, MA
1975 Lecturer, School of Public Health, The University of Michigan, Ann Arbor, MI
1974-1975 Teaching Assistant, School of Public Health, The University of Michigan, Ann Arbor, Michigan
1972-1975 Research Assistant, The Institute of Public Policy Studies, The University of Michigan, Ann Arbor, Michigan
1971 Teaching Assistant, Industrial Engineering, School of Engineering, The University of Michigan, Ann Arbor, Michigan
1970-1971 Special Administrative Assistant to the Chairman of the Board, International Business Machines Corporation, IBM Internship Program, Armonk, New York
PROFESSIONAL ASSOCIATIONS
National Association of Forensic Economics, (President 2003-2005, Western Vice-President, 1992 – 1996)
Journal of Forensic Economics, (Board of Editors, 1996-2000)
Journal of Business Valuation and Economic Loss Analysis, (Board of Editors, 2009-present)
American Academy of Economic and Financial Experts
American Economic Association
American Statistical Association
Western Economic Association International
PUBLICATIONS
"The Meaning of Earning Capacity" Chapter 2 in Forensic Economics:  Assessing Personal Damages in Civil Litigation, Frank Tinari, editor; New York: Palgrave Macmillan, 2016
"Assessing Economic Damages in Personal Injury and Wrongful Death Litigation: The State of Texas," in Journal of Forensic Economics, 2007, 20(1), 49-71. (published February 2008)
"The Valuation of Earning Capacity: Definition, Measurement and Evidence," with Frank Slesnick, in Journal of Forensic Economics, 1999, 12(1), 13-32. Reprinted in Kaufman, James D. Rodgers, and Gerald Martin, Economic Foundations of Injury and Death Damages, Northampton, MA: Edward Elgar, 2005. This paper was awarded the Journal of Forensic Economics Ward Piette Research Prize, 2014.
"Reference Guide for Valuing Economic Loss in Personal Injury, Wrongful Death and Survival Actions," with Thomas R. Ireland and James D. Rodgers, in Expert Economic Testimony: Reference Guides for Judges and Attorneys, by Thomas R. Ireland, Stephen M. Horner, James D. Rodgers, Patrick A. Gaughan, Robert R. Trout and Michael J. Piette. Tucson, AZ: Lawyers & Judges Publishing Company, 1998. (Reissued in 2002 on CD)
Review of Gamboa, Jr., A. M. (1995): The New Worklife Expectancy Tables, in Journal of Applied Rehabilitation Counseling, Volume 27, Number 3, Fall 1996, page 67
COMMERCIAL LITIGATION AND RELATED EXPERIENCE
Performed analysis of lost profits for attorneys representing both Defendants and Plaintiffs in over 200 cases involving allegations of antitrust law violations, breach of contract, damage to commercial property, defective products, theft of intellectual property, patent infringement, legal malpractice, lender liability, insurance company bad faith, personal injury and wrongful death leading to corporate damages. Business enterprises involved in this litigation include: automotive vehicle dealerships, commercial finance, petroleum refining, industrial distribution, manufacturers' representatives, retail clothing, heavy construction, international freight forwarding, independent insurance agency, commercial hog farming, commercial bird production, real estate title company, coin-operated laundry, coin-operated vending, commercial truck repair, custom harvesting, retail appliances, retail furniture, oil field hauling, oil field workover, oilfield rat hole drilling, office machines, door sales, residential construction, medical practice, dental practice, petroleum production, soft drink process patents, royalty interests, festival market, retail book sales, trucking and others. Consulted with Internal Revenue Service on valuation of inventory of trade-in merchandise.
OTHER EXPERIENCE
Performed analysis and prepared presentations in support of lease negotiations, economic impact studies for expansion of harbor facilities, evaluated stock in Employee Stock Ownership Plans, evaluation of closely-held business interests. Evaluated and performed independent analysis of Plaintiff model of property values and their relationship to proximity to refinery complex.